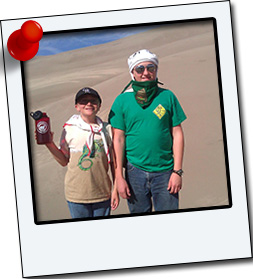 I Got Involved in Scouting Because:
I signed up as a Tiger Scout. My older brother is in Boy Scouts, too.
Scouting Prepared Me For Life By:
It's still preparing me.
My Most Memorable Scouting Moment:
I liked going to the Sand Dunes on a Scouting campout. We got to sled down the dunes, and it was really cool.