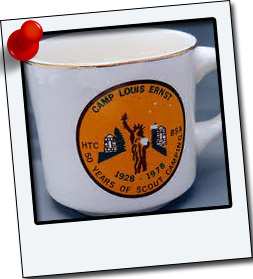 I Got Involved in Scouting Because:
Friends from school were doing it, and many of my relatives were in Scouts.
Scouting Prepared Me For Life By:
The things I learned through working on camp staff and merit badges got me interested in various things in life. Many of those things became hobbies that lead to me seeking further knowledge and eventually leading to finding a career I enjoy. It also taught me a lot of responsibility particularly money management, because of this I find my situation in life is better than most of the kids who I went to school with who either dropped out of scouts of never were in it at all.
My Most Memorable Scouting Moment:
My favorite times in Scouts were at the camp that felt like home to me Camp Louis Ernst in Dupont, Indiana. The camp was rough, nearly tossed aside by the council, and left to rot. The place was so neat with the history of it's past though. The sites where buildings had once been, or some still were present but in rough shape. The camp had an urban legend of a creature named the gullywampus, a swamp monster of sorts. We would sit around making up stories around the fire about this creater as many had done before us. We would go out looking around the camp for any sign that it could be there or could have at one time, looking for camera's left in the trees by "eaten" Scouts in hopes of catching a glimpse at a photo that may be left in such a camera of this creature. We never did find such a creature but the legend still continues to be handed down, and it leads scouts to have an interest in exploring the camp and learning the history. Looking for details in the past of what this creature could have been and where it is or went.