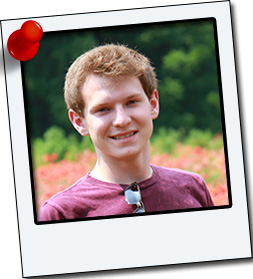 City:
Colorado Springs, CO
I Got Involved in Scouting Because:
My father was an Eagle Scout – same as his father – so they wanted to pass down the experience and the traditions, knowing first-hand the benefits and strengths of scouting.
Scouting Prepared Me For Life By:
Scouting taught me how to approach any situation – both out in the wilderness and in my job. It passed on the discipline to get the work done, and the skill set to have fun!
My Most Memorable Scouting Moment:
Every year, my troop would camp at the Great Sand Dunes at the end of April. When I was a Star Scout, my troop started a new tradition: backpacking into the dunes. We secured two permits to spend the night out on the sand and my patrol got to vanguard the experience. The moment we set our feet on the dunes, a gentle snow started to fall. It turned into snow storm – snowing three inches that afternoon. The snow refused to stick to the sand, instead clinging to our hiking boots, so after a few feet of walking, the accumulated snow turned our boots into stilettos!
We hurried to find a dune to camp in to avoid the storm and we rushed to set up our tent. The wind fought us – blowing the tarp and canvas every time we set it down. The only way to set up the tent was to keep our packs on the tarp so it wouldn't blow away. But that would mean having our gear exposed to the snow, so we viciously fought to have our own packs under the tarp while everyone else's was on top, holding it down.
We set up the tent, hurried inside, at grimaced at each other. We were cold, wet, tired, and hungry, but when one of my best friends to date, Andrew, made an awful pun, we lightened up. We spent the rest of the night playing card games in the warmth and shelter of the tent, and it became one of my favorite camping experiences!