Support Career Exploration, Leadership, and Character Development

---
Become an Explorer Today!
If you are a male or female between 14 and 20 years old, you can get started in Exploring today! Simply visit our Career Fields page and decide which Explorer Posts you are interested in. Then start your registration process by completing this short questionnaire. Don't see the career field you are interested in? Let us know through the Career Interest Survey.
Download our current Exploring Catalog to learn a little about our Exploring Posts and how to get involved.
Middle School Clubs are starting across the Denver Area this year! If your Middle School is interested in starting a club, contact Exploring Executive Elliot Chong.
---
Exploring's 5 Areas of Emphasis
Career Opportunities
Real Word Career Experiences Through Hands-On Activities
Leadership Experience
Leadership Skills Employers Crave
Life Skill Development
Conflict-resolution, Problem Solving, Relationship Skills
Citizenship
Learn the Democratic Process and Respect for Others Through Service Learning
Character Education
Ethical Decision Making
---
Skilled Trades Open House
The Denver Area Council is ecstatic to annouce that the Trades Council in collaboration with Colorado Construction Careers will be partnering with Exploring, in order to bring unique experiences in the Skilled Trades industry.
Whether you are interested in being a part of distributing the water supply across town, building the new medical center, fitting windows for the skyscraper downtown, making sure that every building has heat in the winter and air conditioning in the summer, driving a 200-ton haul truck, or designing and building a new skate park this event is for you!
The Colorado Construction Careers with the Colorado Building and Construction Trades Council is now offering an unique opportunity for high school students across the Denver Metro Area. Gain hands on experience from industry professionals as you explore the intense worlds of Pipefitters, Plumbers, Operational Engineers, Painters and Glaziers, Bricklayers and Cement Masons, and Sheet Metal Workers!
If you enjoy working with your hands, finding new solutions to design obstacles, calculating air flow or water volume transfer, welding, cutting through 6 inches of steel with a plasma cutter or driving and operating powerful machines then this experience is for you.
Join the Colorado Construction Careers Exploring Post for your chance to get your hands dirty and see the results of your work take life before your eyes.
Join us April 5, 2017 at 5:30 p.m. for the inaugural Colorado Construction Careers Post Open House. The Open House will be the chance for you and a guardian to learn more about this opportunity and to secure your spot!
Register and secure your spot!
---
Health Industry Open House
Have you ever wondered if a hospital works the same way was it does in movies and shows? Do you want to help people become and stay healthy, but lose your cool around blood? Can you name at least 7 different departments within a hospital? If you answered yes to at least one of those questions, then keep reading.
Your chance has arrived! Join St. Anthony North Health Campus and the Exploring program to get hands-on, real-world, behind-the-scenes opportunities that will bring you into a world that goes beyond the big screen for the intense and rewarding experiences of the health care industry. A few of the career paths you will explore include:
Basic Life Saving Certification
Imaging: X-ray, CT, MRI
Therapy: PT/OT/ST
Perioperative: Anesthesia, Surgery
That is only a third of what is in store for you when you take this opportunity! The Pharmacy, Behavioral Health, Supply Chain, Finance and Marketing are a few other departments that will allow you behind closed doors to understand the vast number of career paths you can follow if you have a passion for helping others.
Join us April 13, 2017 at 6:00 p.m. for the inaugural St. Anthony North Health Post Open House. The Open House will be the chance for you and a guardian to learn more about this opportunity and to secure your spot!
Spots are limited, so register here to ensure you can check up on this amazing opportunity!
---
Emergency Medical Services (EMS) Open House
Whether you are at school, your home, at a game, out camping or hiking, at a concert or festival, an emergency can happen. What do you do when you someone you know or someone nearby needs emergency medical assistance? You call emergency medical services! If you want to know where these First Responders come from, what they know, and how you can be prepared to save a life, then this is your chance.
Front Range EMS in partnership with Exploring is giving young women and young men, such as yourselves, the opportunity to learn from medical professionals. You will get hands-on, real-world experience in the emergency medicine industry. You will have the chance to learn lifesaving skills, become certified in Cardiopulmonary Resuscitation (CPR), and certified as an Emergency Medical Responder and Wilderness First Responder!
Not only will you learn and train in multiple aspects of emergency medicine, but you will get the opportunity to give back to the community. This Post functions as a First Responder Unit and provides medical support services for conferences, festivals, and other events throughout the area. In addition, Front Range EMS Post 1180 provides educational services to other organizations where you could have the opportunity to teach others CPR and basic lifesaving skills.
Join us April 18, 2017 at 5:30 p.m. for the Front Range EMS Open House. The Open House will be the chance for you and a guardian to learn more about this opportunity and to secure your spot!
Meet us on Tuesday, April 18th at 5:30 p.m. at
Sierra Middle School; 6651 East Pine Lane Ave. Parker, CO 80138.
Register and secure your spot now!
---
Explorer Updates and Articles
---
Start an Explorer Post
The Denver Area Council is always looking to expand the career fields available through Exploring. If your company would like to give back to the community in a meaningful way- get involved in Exploring! Contact an Exploring Executive to find out more.
Cultivate future employees
Prepare young adults for transition from school to work
Develop future responsible and caring adults
Improve staff teamwork working on common goals outside of normal work
Contribute visibly to the welfare of the community
Unable to dedicate the time and manpower to starting an Explorer Post? Make a donation to support an Explorer Post or event!
---
Support Youth Exploring
In 2014 the Denver Area Council served approximately 1,500 youth Explorers in 62 Explorer Posts and Clubs. Our Youth Scholarship Program provided $13,000 in funding to ensure all interested youth were able to participate in a career program of their choice. Help us reach our goal in 2015 by serving 2,000 youth and providing leadership, character development, civic engagement, life-skills, and work readiness through Exploring in Metro Denver.

You can make a difference by donating today!
Support an Explorer for $100
Support an Explorer Post for $650
Support a Career Awareness Special Event for $1,000

Adventure Day
Fishing Derby
STEAM Summer Camp
---
Share Your Time and Experience
It has been said that wisdom that goes unshared goes wasted. This is why we believe that the most valuable information for the youth in our program is the kind that has personal experience and knowledge behind it. Volunteer your time and wisdom with the students of the Denver Area Council's Learning for Life program! Offer your time and share your experiences with students in your communty!
---
To get news and updates on Exploring, join here: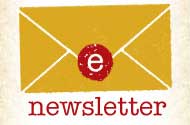 Follow us on Facebook