Timberline Eagle Scout Information
Please make sure you visit the Eagle Scout Advancement on the Denver Area Council website.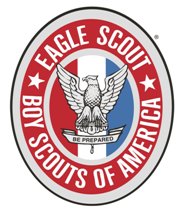 Eagle Scout candidates in the Timberline District may contact any member of the Advancement Committee to schedule an appointment for the Eagle Project approval or the Eagle Board of Review. For Eagle Procedure Information and to locate a nearby committee member, refer to the City and Zip Code nearest to you. Please note that Eagle candidates must schedule these appointments. Eagle candidates should work with their unit leaders to make sure all paperwork is properly signed prior to scheduling an appointment.

If you have any questions or need help, please contact Charles Mocilac, Committee Chairman.